House Events
Social events for EYC club members include a number of monthly events and special holiday observances.  The annual Blessing of the Fleet in May, Founders' Day in November, a gala Holiday Party in early December, and the now-signature New Year's Day Pot Luck Extravaganza are some of our fun events for members, plus a variety of terrific (and delicious) events including a Bull & Oyster Roast, Crab Feast, and more. Of course, we have the best seats for the annual performances of the Navy's Blue Angels during USNA Commissioning Week, and the July Fourth fireworks display.
EYC also has plenty of family-oriented events, including monthly Family Movie Nights, Junior Sailing events and cookouts, and many children's events such as the spring Easter Egg Hunt, summer Ice Cream Social, and the Gingerbread House Building Party in December.
Want to get in on the ground floor for the fun? Join House Committee! Meetings are held first Wednesdays of the month, 6:30 p.m. Or 
contact Co-Chairs Carey Kirk and Mark Jones.
 Your ideas and energy are welcome!
Hot Fun in the Summer
It's that wonderful time of the year: Music on the Deck Season! And the lineup is great.
The fun begins this year on Sunday, June 5, with an appearance by the Sunny Isle Blues Band, another perennial favorite. This will be the perfect way to relax after your efforts in support of the 24th annual Annapolis Leukemia Cup Regatta and awards party, and to gather energy for your role at the Latitude Adjustment Party on June 9!
We'll celebrate Fathers' Day on June 19 with our old friend Matt McConville and his band. Matt and his group are popular with EYCers; if you aren't yet familiar with his eclectic style and repertoire, come find out why.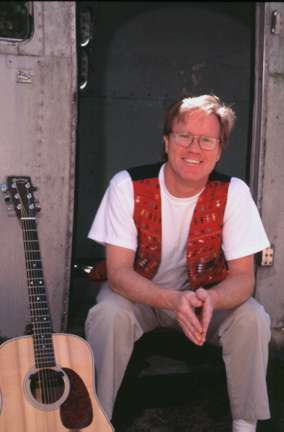 July will bring live music from Major Company for the July Fourth Independence Day Party, and our Sunday afternoon sessions for the month will include the always-popular Ellis Woodard on July 17 and the multi-talented Dan Haas on, on July 31.
To close out the season, look for Mike Miller on August 14, the Magnetics (otherwise known as the Frank Garcia Band) on August 28, and the 21012 Band (formerly the River Rats) on September 11.
As always, the music starts at 4 p.m. and it's a guaranteed good time. See you there!
Celebrate July Fourth at EYC
Can you believe it? July Fourth is on the horizon. This year's EYC celebration should be really great, with live music from Major Company starting at 6 p.m., a sumptuous cookout buffet, and, of course, the best seats in town for the fireworks.
A New Guest Policy will be in place. As in the past, EYC members and their immediate families who live under the same roof are admitted free, but there will be a $10 charge for guests ($5 for children under 11). In addition to immediate families, member guests are restricted to 2 non-member adults and their related children. For clarification on the EYC Event Guest Policy, please see here. As always, no reservations required.
The club will be not be open for lunch on July 4th this year, and will open for the July 4th festivities beginning at 5 p.m. This year we will be offering two dining choices: a casual buffet upstairs in the dining room will feature the usual burgers and hotdogs, plus fried chicken, barbecued ribs, and much, much more, all for $19/person, $9/kids. On the waterfront lawn, it's backyard cookout-style, with hamburgers ($6), chicken sandwiches ($6) and hot dogs ($4), served with cole slaw ($1) and/or chips ($1), a la carte right off the grill.
The barbeque on the lawn and satellite bar service will be cash only, so be sure to bring your wallet (and avoid waiting in the crush at the bar for credit card use).
NOTE: In the event of inclement weather, the party will go on as scheduled, with dinner and music, regardless of the status of the fireworks display.
Read more ...