House Events
Social events for EYC club members include a number of monthly events and special holiday observances.  The annual Blessing of the Fleet in May, Founders' Day in November, a gala Holiday Party in early December, and the now-signature New Year's Day Pot Luck Extravaganza are some of our fun events for members, plus a variety of terrific (and delicious) events including a Bull & Oyster Roast, Crab Feast, and more. Of course, we have the best seats for the annual performances of the Navy's Blue Angels during USNA Commissioning Week, and the July Fourth fireworks display.
EYC also has plenty of family-oriented events, including monthly Family Movie Nights, Junior Sailing events and cookouts, and many children's events such as the spring Easter Egg Hunt, summer Ice Cream Social, and the Gingerbread House Building Party in December.
Want to get in on the ground floor for the fun? Join House Committee! Meetings are held first Wednesdays of the month, 6:30 p.m. Or 
contact Co-Chairs Carey Kirk and Mark Jones.
 Your ideas and energy are welcome!
Hot Fun in the Summer
It's that wonderful time of the year: Music on the Deck Season! And the lineup is great.
The fun begins this year on Sunday, June 7, with our old friend Matt McConville and his trio. Matt and his group are popular with EYCers; if you aren't yet familiar with his eclectic style and repertoire, come find out why.
We'll celebrate Fathers' Day on June 21 with an appearance by the Sunny Isle Blues Band, another perennial favorite, to accompany a fabulous Chicken & Ribs Barbeque (more details soon).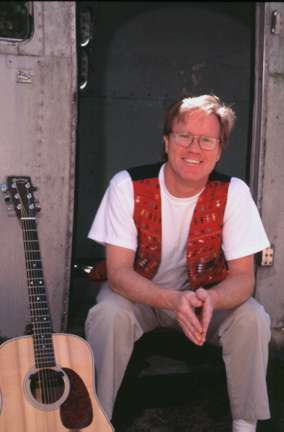 July will bring live music from Major Company for the July Fourth Independence Day Party, and our Sunday afternoon sessions for the month will include the always-popular Ellis Woodard on July 19 and the New Orleans-style blues of the Stubby Knuckles trio, who were such a hit last summer, on July 26.
August performances are still being booked, but it's not too early to mark your calendar for the Kings of Crownsville on August 2. The season (sadly) concludes with the Tiki Barbarians on August 16 and the Mike McHenry Tribe on September 13.
As always, the music starts at 4 p.m. and it's a guaranteed good time. See you there!
Chesapeake Seafood Bake September 13
We're taking a different tack this year and reinventing our traditional Crab Feast as the new Chesapeake Seafood Bake.
The deliciousness will take place on Sunday, September 13, 5 - 8 p.m. with reserved seating on the deck or in the dining room.
For the excellent price of $27 plus tax and 15% gratuity, each diner will be dished up a bucket chock full of 6 clams, 6 mussels, 6 shrimp, corn on the cob, red potatoes - and a juicy 1.25-lb lobster. A buffet of Chef Henry's famous sides will include additional corn on the cob and potatoes, a garden salad, tomato and onion salad and watermelon and brownies for dessert.
Additionally, those who purchase the Seafood Bake will be able to buy $2 draft beers and $2 house red or white wine.
As there are no differences in portion sizes for adults and children, the ticket prices are the same for both.
This WILL sell out, and quickly, so be sure to reserve early.